Rachel Coates - LPC
I specialize in supporting parents and families to navigate the world of raising children with special needs.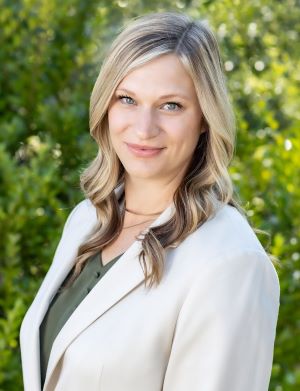 My name is Rachel Coates and I am a Licensed Professional Counselor in Colorado. I specialize in supporting parents and families to navigate the world of raising children with special needs. I have over 20 years of experience working with children who have Autism, Downs Syndrome, and other intellectual and developmental disabilities, and their families. During my time in this field, I have observed the need for more robust support for the parents, caregivers, and siblings of children with disabilities.
After 10 years in the ABA field, I decided to get my degree in Couple and Family Therapy in hopes of addressing the unmet needs of this this important population. I utilize Cognitive Behavioral Therapy (CBT) interventions, along with Attachment and other Family Systems approaches to support caregivers to address their own needs, while also attuning to the needs of their child/ren. I believe that in order for families to function optimally, parents and caregivers need the opportunity to be real about the struggles of raising a child with special needs. Whether that means working through grief and loss, addressing their own trauma histories, bolstering behavior management skills, or working to improve communication with other family members.
I offer a unique skill-set that encourages caregivers to build competence and confidence to create lasting change in their homes through the thoughtful use of behavioral interventions alongside mental health support. I can also help families integrate services they receive from other providers (ABA, OT, PT, etc) in a way that makes sense for their individual needs. I live in Denver with my spouse, and our dog, Ruby. Ruby and I are a certified Animal Assisted Therapy team, and when we're not doing therapy together, you can find us exploring all the natural beauty that Colorado has to offer. I also love to golf, camp, and spend time with family and friends in my free time.
Rachel Coates Has Limited Availability
To connect with Rachel Coates, please contact our scheduling team at info@westsidebehavioral.com any time.
Kaiser Approved Therapist
Rachel Coates has been credentialed as an in-network Kaiser Permanente provider. Westside will be able to bill your Colorado Kaiser Permanente plan for the mental health services provided.
Verify active Kaiser status
Insurance Accepted
Client Age
Locations
Online Therapy Session

No Physical Location, CO
Online Therapy
Rachel Coates offers online therapy sessions through scheduled appointments. All Westside providers have access to HIPAA compliant and secure teleconferencing software to protect client privacy. Instructions to access a scheduled session will be sent directly by the provider leading up to the appointment.
Degrees & Licenses