Emilie Graham - LCSW
Emilie provides a nonjudgmental, confidential, caring, and constructive atmosphere so you feel safe.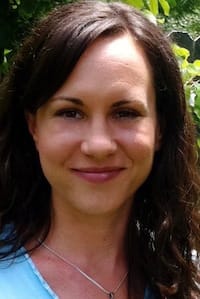 I am a relationship-based therapist and your needs shape and guide my approach to our work. As humans, we often internalize beliefs and become stuck in relational patterns. When these beliefs and/or patterns become rigid rather than remaining fluid, our relationships with ourselves and with others suffer. Life can throw all of us curves that take us in directions we did not anticipate. Therapy is having someone who genuinely cares and does the hard work with us to get us back on the path we desire.
If relationships are not fulfilling, you are facing challenges (with yourself or with others) beyond your comfort level, your self-esteem is faltering, coping is a challenge, a life change is coming your way, or you just need some guidance, I can help. We will work through these challenges together, and help you to find the life you want to live. My job: direct but compassionate insight and feedback about obstacles in your life. Your job: be you.
Commutes, transportation, family life, work, etc., can sometimes get in the way of making the time for self-care that we need. To accommodate such obstacles, my practice is now solely teletherapy, also known as telehealth, through a secure, confidential website. The fact that we are on a computer seeing one another may seem different or be intimidating at first, but this feeling quickly fades away and, together, we accomplish the therapy you are seeking.
After earning a Bachelor of Arts degree in Psychology from Carroll College in Helena, Montana, I then decided to pursue a Master of Social Work degree from Colorado State University in Fort Collins, Colorado. This led to me becoming a Licensed Clinical Social Worker where I feel at home, despite the ever-changing nature of my work. Having over 13 years of post-graduate experience in the field, I have had the opportunity to develop the skills required to work with individuals, couples, and families. Throughout my experience with health care organizations, and my private practice in Colorado, I have worked with clients from almost every walk of life. Grief and loss, relationships, LGBTQ issues, trauma, depression, and anxiety are just a few of the issues with which I am familiar and comfortable. As primarily a relational therapist, I believe that a person's reconnection with self allows that person to deepen their capacity for connection with others and achieve a more balanced, healthy, and happy life.
I provide a nonjudgmental, confidential, caring, and constructive atmosphere so you feel safe and can begin to heal. I want to help. If mental health issues, life stressors, and/or difficult relationships are keeping you from living the life you desire, let's talk.
Emilie Graham Has Limited Availability
To connect with Emilie Graham, please contact our scheduling team at info@westsidebehavioral.com any time.
Insurance Accepted
Client Age
Locations
Online Sessions Only

Across Colorado, CO 80202
Online Therapy
Emilie Graham offers online therapy sessions through scheduled appointments. All Westside providers have access to HIPAA compliant and secure teleconferencing software to protect client privacy. Instructions to access a scheduled session will be sent directly by the provider leading up to the appointment.
Degrees & Licenses