Ashley Charbonneau - LAC / LCSW
Ashley meets clients where they are at and helps them identify their own goals for therapy.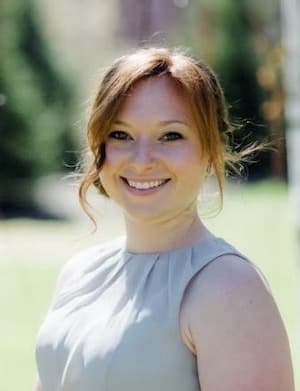 Ashley is a Licensed Clinical Social Worker, Licensed Addiction Counselor, and Colorado Sex Offender Management Board (SOMB) Full Operating Treatment Provider and Evaluator. She has had a private practice since 2016, and she specializes in providing individual therapy to address substance abuse, unhealthy/abusive relationship patterns, unhealthy/abusive sexual behavior, and trauma. With over ten years of experience in the mental health field, her prior work experience includes: outpatient treatment provider and evaluator for individuals who committed sexually-based offenses, social worker and intake counselor at an inpatient psychiatric facility, and therapist and assessment specialist for the Division of Youth Services (DYS). She has seen how and why "hurt people hurt," and creating a world without future victims must include knowledge about, and conversations with, both victims (survivors) and offenders, as well as restorative justice practices. She recognizes individuals function within the context of relationships, their environment, and larger systems, and encourages clients to explore the impact of these on their wellness. One of Ashley's goals as a clinician is to create space for a client's movement and growth. She believes everyone deserves to be happy and healthy, and the path to such can look different for each client. She takes a client-focused approach, meeting clients where they are and helping them identify their own goals for therapy. She is non-judgemental and compassionate. She utilizes a strengths-based approach, a trauma-informed lens, and evidenced-based treatment modalities.
Ashley values leadership and continuing education. She is an Approved Clinical Supervisor (ACS) and provides clinical supervision to Master of Social Work (MSW) students and social workers on the path to licensure. Additionally, she has presented several times at the annual SOMB Conference and is a trainer for The Human Services Network. Outside of the mental health field, Ashley has been the Executive Director for the KNU for Kids Foundation, a small family-run foundation that partners with non-profit organizations, since 2016. She volunteered with Alpha Phi students and advisors at the University of Denver, the University of California at Irvine, and the University of Northern Colorado from 2013 to 2022. In her spare time, she enjoys running and CrossFit, traveling the world with her husband, spending time with her two dogs, and fostering other dogs until they find their forever homes.
Ashley is an ally for LGBTQ+ individuals; as such, she affirms all genders and sexual orientations. She continues to make a commitment to anti-racism and addressing issues related to diversity, power, inclusivity, and access. As a social worker and clinical supervisor, she empowers students, colleagues, and community members to work towards a shared goal of ending discrimination, oppression, and systemic racism.
Ashley Charbonneau Has Limited Availability
To connect with Ashley Charbonneau, please contact our scheduling team at info@westsidebehavioral.com any time.
Insurance Accepted
Client Age
Locations
5353 W Dartmouth Ave #203

Denver, CO 80227
Online Therapy
Ashley Charbonneau offers online therapy sessions through scheduled appointments. All Westside providers have access to HIPAA compliant and secure teleconferencing software to protect client privacy. Instructions to access a scheduled session will be sent directly by the provider leading up to the appointment.
Degrees & Licenses