Andre'a Kirkland - LPC
Andre'a will begin your time together by finding what motivates you and what road blocks have halted your desires.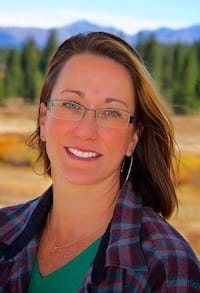 Perhaps you are here in Colorado surrounded by beauty and a vibrant community that is always seeking the next best thing. It can be an intimidating process to find your purpose and make your mark especially when you're not feeling like yourself. "I know where I want to be in life, but just can't seem to get there… Will therapy even work for me?… I feel like a piece of the puzzle is missing, now what?… I'm running out of time to change… I don't know who to trust." Fear, Doubt, and Shame like to interfere with our pursuit of self-improvement, introducing thoughts like these to keep us isolated and uncertain.
Every human in unique and so I will begin our time together by finding what motivates you and what road blocks both internally and externally have halted your desires. I'm trained in multiple techniques and approaches that we can discuss in a free consultation via phone along with any other questions you may have. I believe in hope and healing all it takes.
You are the expert in your own life and I can help you unfold the pages of confusion to reach clear understandings of your social, emotional and physical well-being. Together we will increase your coping skills, identify obstacles and target methods to not only make you trust that are you worthy of the goals you set for yourself but, you are also capable.
Andre'a Kirkland Has Limited Availability
To connect with Andre'a Kirkland, please contact our scheduling team at info@westsidebehavioral.com any time.
Kaiser Approved Therapist
Andre'a Kirkland has been credentialed as an in-network Kaiser Permanente provider. Westside will be able to bill your Colorado Kaiser Permanente plan for the mental health services provided.
Verify active Kaiser status
Insurance Accepted
Client Age
Locations
1990 Depew Street #140789

Edgewater, CO 80214
Online Therapy
Andre'a Kirkland offers online therapy sessions through scheduled appointments. All Westside providers have access to HIPAA compliant and secure teleconferencing software to protect client privacy. Instructions to access a scheduled session will be sent directly by the provider leading up to the appointment.
Degrees & Licenses